The Fellowship Podcast is a ministry of The Fellowship at Weatherford in Weatherford, Texas. For more information about our church please visit www.thefellowshipaw.com, or come visit us on Sunday mornings at 10:30 AM. The church is located at 2721 S. Main Street, Weatherford, TX 76087.
Episodes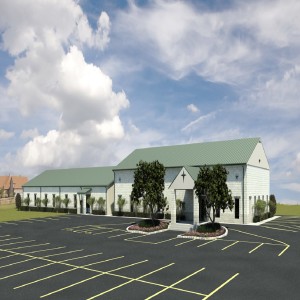 Wednesday Jan 22, 2020
Wednesday Jan 22, 2020
This is  part three of the "God is with us" series' In this message, Pastor Terry begins with John the Apostle's vision of New Jerusalem as recorded in the book of Revelation.  He, John the Apostle, then gives us insight into what God had in store for us from the creation throughout eternity and what he did to assure we could enjoy it after sin entered creation.  Pastor then weaves message of Gods love and desire to maintain a personal relationship with his beloved sons and daughters that have come to worship and serve him, and to bring as many others back into the position of worship and blessed communion with God.  Join is for worship and communion with fellow believers in  God's message and by living example show what God's eternal love can do in your life.